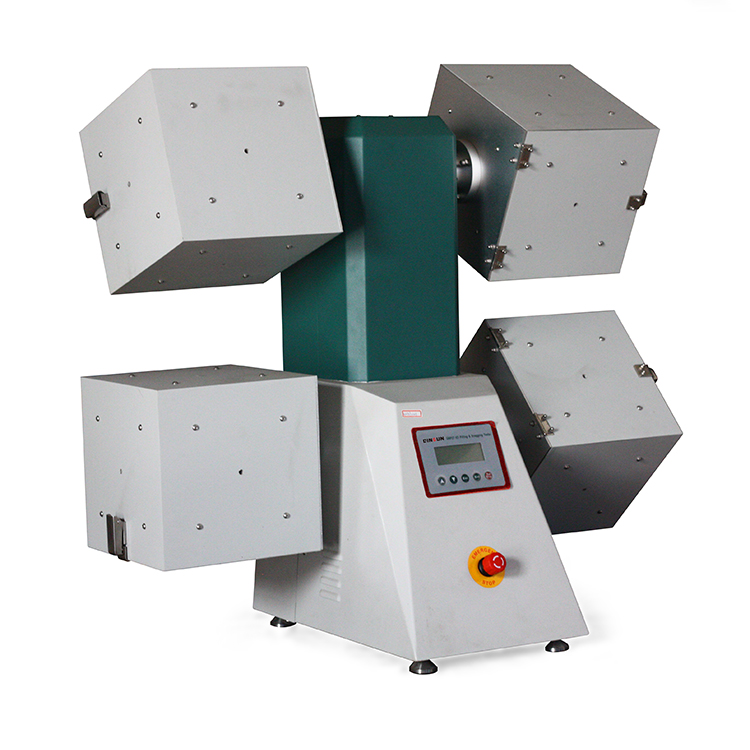 ICI Pilling Testing Machine is composed of the same speed motor drive, and to maintain the speed of 60rpm. Rotating ring number can be found in the five-digit electronic pulse counter on advance settings. When the ring slot, the machine will automatically stop functioning.
ICI Pilling Testing Machine Product Information:
1. Equipped with four pilling Boxes;
2. With the function of forward and reverse running;
3. Optional speeds of 20, 30, 40, 45, 50, 60, 65 and 70 rpm can be chosen arbitrarily;
4. All test parameters are displayed on the LCD delete;
5. Alarm reminding as test ended;
6. Well sealed positions;
7. Automatic pause and caution to safeguard the motor.
A universal pilling and snagging tester drive system to rapidly replicate pilling or snagging on fabrics in a fraction of the time due to normal wear.
Provided with unique controller allowing selection between standard and several optional speed settings.
Programmable reversing function at 30 rpm and test cycle definition facilities.
Instrument Configurations:
5.4 sets of Cork Liners (set of 6);
6.4 sets of Snagging Points (set of 6);
8.A Set of pilling photographs.