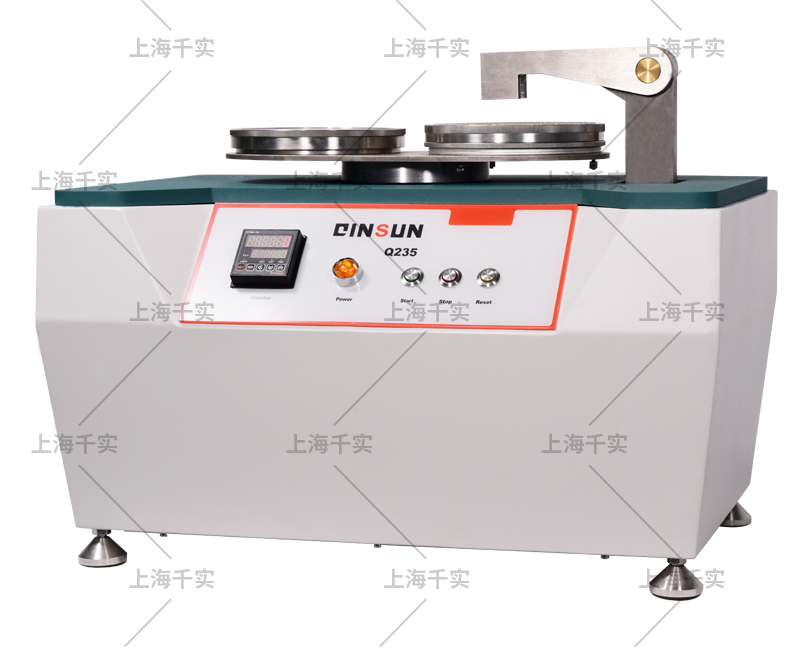 The Circular Locus Pilling Test Machine is used for determining the pilling and fuzzing of all kinds of fabrics to evaluable the product quality and process, such as wool, chemical fiber, mixed, kitted and woven fabrics. During the test, fabric is rubbed against a nylon brush and abrasive, or only against an abrasive under controlled conditions.
Circular Locus Pilling Test Machine Features:
1. Scientific mechanical structure, smooth rotation, no mechanical noise, no contact fatigue failure, suitable for long continuous operation.
2. The use of standard nylon brush, the rigidity of nylon wire must be uniform, so as to control the fluff effect of nylon brush.
3. Ergonomic design, the surface using a spray forming, smooth and beautiful.
GB/T.1Determination of pilling properties of textile fabrics - Part 1: Circular trajectory method
JIGBell-type gas flow standard device verification procedures
DIN.2Testing of textiles - Wear test of flat fabrics – Roll to mill
Test Parameters:
| | |
| --- | --- |
| Items | Parameters |
| Grinding head is in contact with grinding plane | ≤0.2mm |
| The parallelism of grinding head and grinding plane | ≤0.3mm |
| The relative movement trajectory of grinding head and grinding plane | 40±1mm |
| Nylon brush surface is flush, its height difference | <0.5mm |
| Grinding plane reciprocating speed | 60±1 times/min |
| Weight of grinding head | 490cN±1% |
| Weight of heavy hammer | 290cN±1% |
| Weight of hammer | 100cN±1% |
| Select the number of times | 1~9999 |