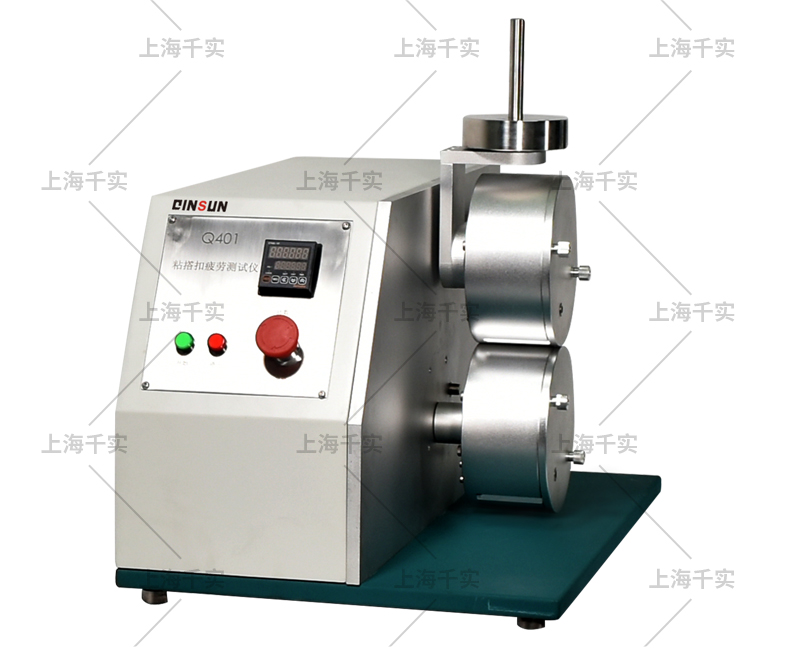 Magic tape fatigue testing machine is designed for opening and closing the hook and loop fasteners, A hook and loop fastener is repeatedly opened and closed for a specified number, and then is rolled by a roller to the hook side and the loop side to stick closely so as to determine the adhesive force and strength. This machine has a memory function. You can adjust the force applied to the specimen by adjusting the counterweight and load.
DIN-3415、SATRA TM123、ISO 22776、GB/T 3903.20、GB/T 3903.21、GB/T 23315-2009
This magic tape fatigue tester manufacturer is suitable for all kinds of touch and close fasteners test. Touch and close fasteners repeatedly shear and peel for a certain number of times, rolling sample with the weight of its own to receive the uniform fit. Then, determine the adhesion and part of the bonding strength. This tester has a memory function; Adjust the requirement pressure between the specimen by adjusting the balance blocks and weights.
1. Wheel diameter: the previous round φ162.5mm, the next round φ160mm;
3. Rolling speed: 60rpm / min;
4. Fixture slot: width 4mm, length 55 ± 2mm;
5. Reverse time: 30s reverse;
8. Counter: Counter: LCD liquid crystal display, 0-999999;
9.HP: AC1 / 8HP dual-frequency motor;
10. Instrument material: stainless steel;
11. Surface treatment: painting;
12. Volume: 70 × 47 × 60cm;
14. Power: AC220V, 50HZ, 5A.